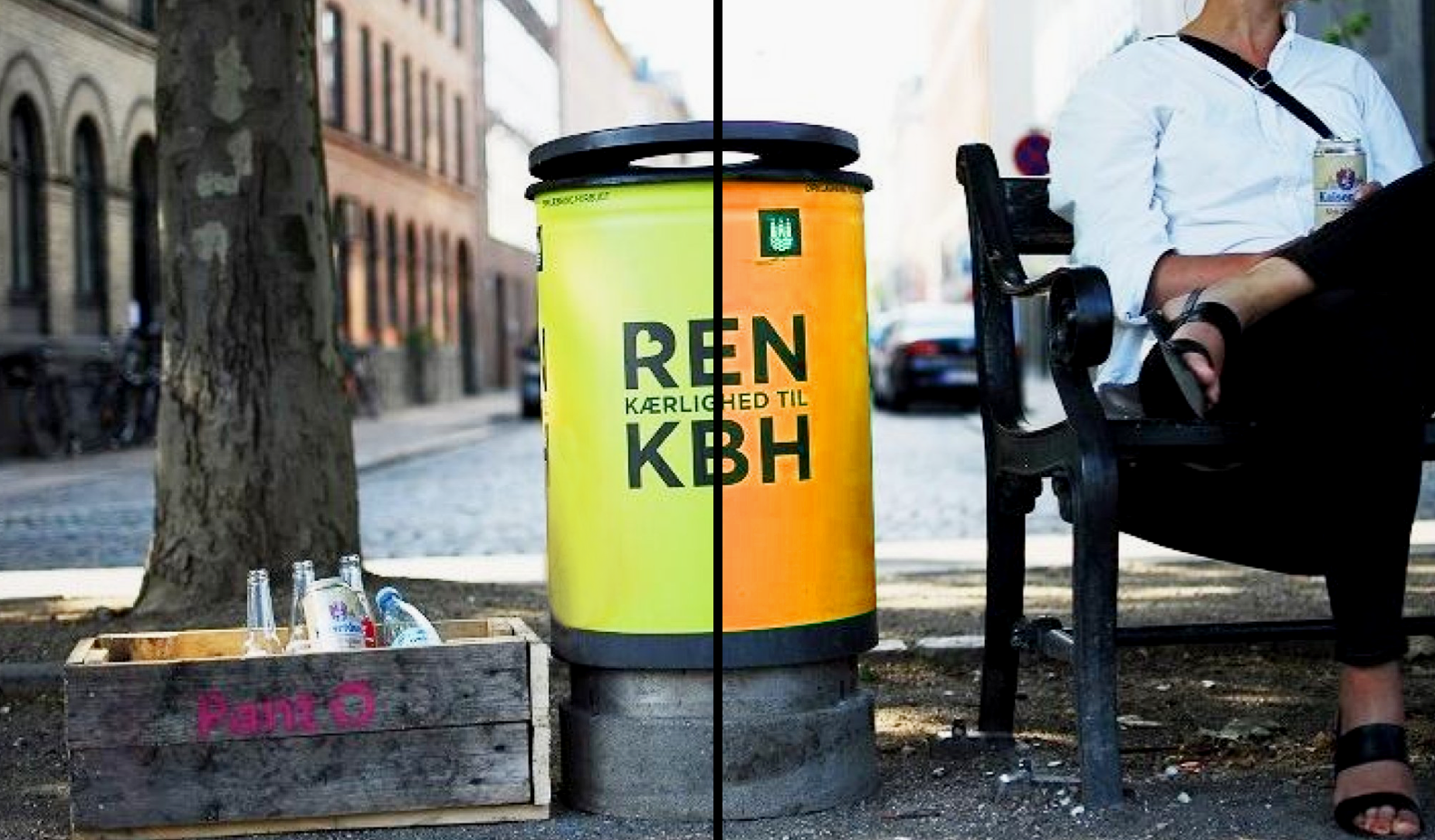 Sorting Things Out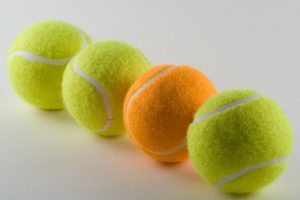 We have a natural inclination to categorize and sort things. We find it psychologically gratifying to take "the-odd-one-out" and make things fit.
There are good evolutionary reasons for this. It's these basic cognitive operations that allow us to construct conjectures, project patterns and make predictions.
So Why not use this inclination to combat littering? One should think it obvious, but in fact we're doing the opposite.
Nature Is Green…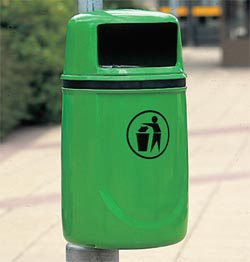 These days it seems that everything related to trash and litter has to be green. The idea behind this appears to be that using the one color perhaps most closely associated with nature, recycling and sustainability will motivate people to do the right thing.
Yet I believe this is a double mistake.
Making Littering Bins As Well As Littering Salient
First of all, in many environments green works almost like camouflage – especially the widespread dark green that's best at hiding spots and tear.
However, this not only makes the littering bin less salient when looked for. It also makes them less looked for!!! And that's the second mistake.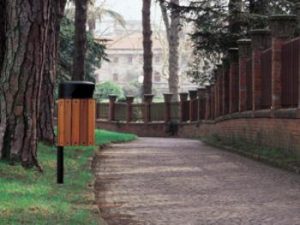 Confused? The reason is simple. Making littering bins green may lead to an out-of-sight-out-of-mind effect – but it is getting littering on people's minds which is the crucial step in combating littering, since it is when it's on our minds that the issue of littering may be connected with social aspects and norms in the situation at hand.
Other colors, such as orange, do the opposite. They make littering bins salient in both of the senses just mentioned. So I suggest that we make littering bins orange!… But I can't promise it will be pretty.
Orange Does Not Belong In Nature
Green is associated with nature. Orange isn't. If trash is associated with green littering bins, trash becomes associated with nature.
Orange, on the other hand, does not sit well with our ideas about nature. In fact, I believe that for many people quite the opposite is the case. To most of our sorting-minds, orange should not be found in nature – well, except for oranges that is (which is not a problem where I live). Perhaps we could use this so that anything that becomes closely associated with orange nor will be associated with something that belongs in nature. Litter for instance!
So my conjecture is that if we associate litter with orange rather than with green, it will make us think of litter as belonging even less in nature.
Try closing your eyes and think of a plastic bag with trash on the road side. First picture it as green. Now picture it as orange. Which image motivates you to act?